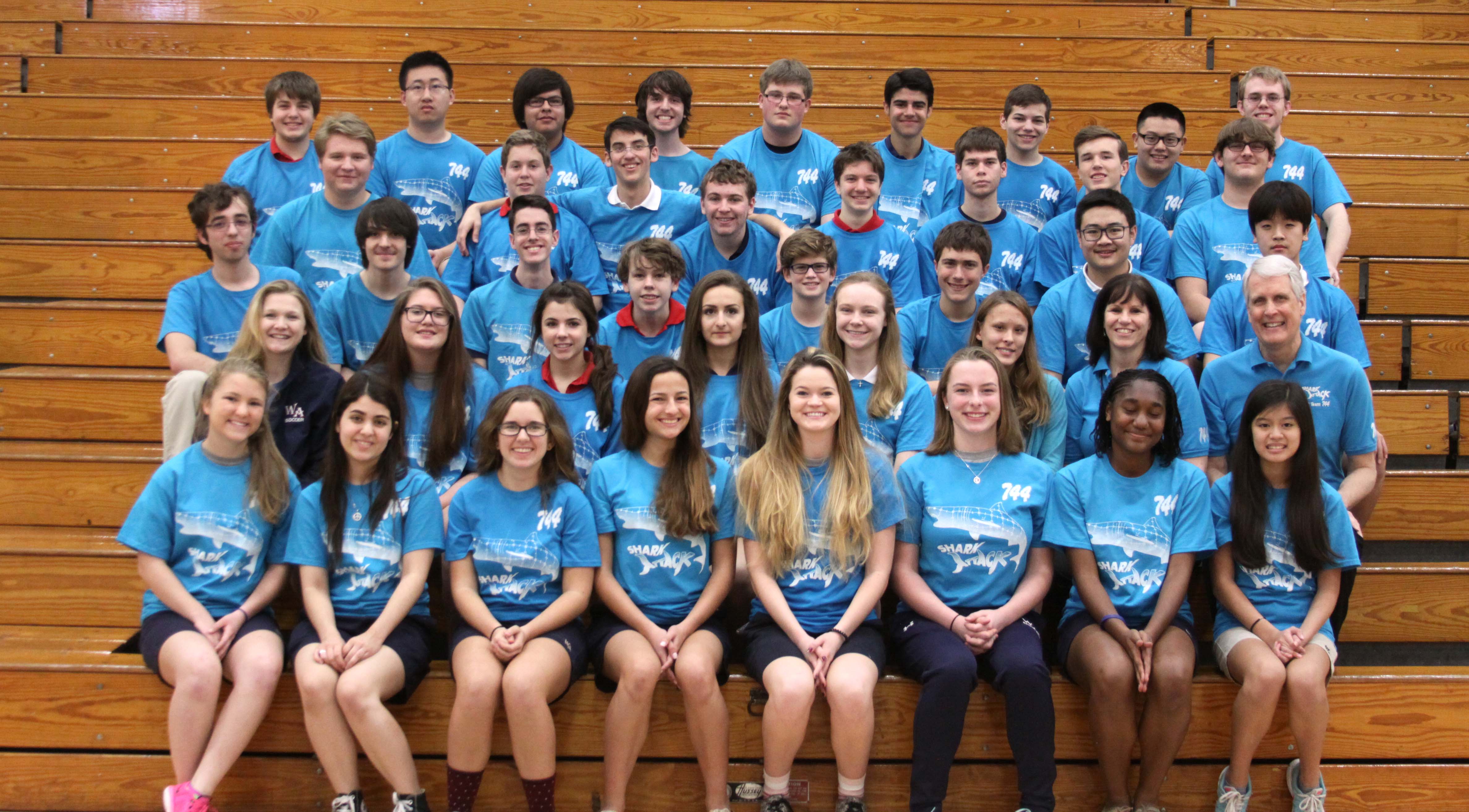 2016 Orlando Regional Quarter Finalist (Allied with 4451 and 108)
2016 South Florida Regional Semi-Finalist (7th Seed alliance captain, allied with Team 386 and 5542)
2016 Panther Prowl Winner
2016 Panther Prowl Finalist (Allied with 5472 and 3932)
Mission Statement
FIRST Team 744's purpose is to glorify God and to exemplify gracious professionalism while equipping students with knowledge of science and technology through creative problem solving and competition in the FIRST robotics program.
Gracious Professionalism
FIRST Team 744 views gracious professionalism as a unique quality that all team members should aim to display. Team 744 portrays gracious professionalism by treating teammates and competitors with respect, while still having the highest team spirit possible. FIRST Team 744 aims to be cheerful when losing, humble when winning, and courteous to all those around.