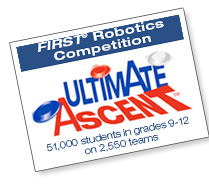 Please join us online to cheer on Team 744 Shark Attack!
There are four divisions for FRC and we are in the Galileo division.  Be sure to choose the right field to watch.  Also, if you click on the links , you can check on the qualification schedule and our standings.
Go WA!  Go Shark Attack!