Primary Sponsors

We design, engineer and build custom parts handling and printing solutions for a wide variety of parts in an ever-increasing range of industry sectors. With over 100 years of continuous development and experience, we offer customers fully designed and engineered systems, without risk. Many of the lines manufactured are for turn-key, in-line operation and include assembly, print and packing functions.Apex printing systems are currently used throughout the world to print graphics, in up to 6 colors for decoration or marking, on products like disposable and non-disposable syringes and pipettes, pencils, pens, tubes (rigid and flexible), synthetic corks, sidewall containers, oil filters, razor handles, lollipop sticks and a diversity of part components. You can visit the APEX Machine Company Site Here
---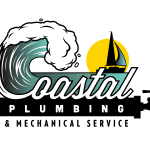 If you are looking for a reliable, worry free plumbing service, turn to Coastal Plumbing. We are a family owned and operated plumbing business with an A+ rating by the BBB.

Coastal plumbing embodies a talented group of professional plumbers, with a desire to execute and deliver, quality plumbing design, repair, and installations. Residential projects ranging from, service repairs, boiler and garbage disposal installs. You can visit the Coastal Plumbing Here.
---

Most Reputable Licensed HVAC Contractor In Fort Lauderdale, Serving All Of Florida

A full-service HVAC contractor in Fort Lauderdale who specializes in commercial air conditioning and energy solutions, Hill York provides energy efficient services for the installation, maintenance, and repair of a wide range of heating, cooling, and ventilation systems. Founded in Fort Lauderdale in 1936, Hill York serves the state of Florida with the vision of Making Life More Comfortable. You can visit the Hill York site here.
---

---

At Motorola Solutions, we're breaking through the barriers that separate people from the things they love. We're designing technology that connects seamlessly so consumers have the best content at their fingertips, every second of every day. TV, talk, text, email and web surfing – we're putting people at the center of it all. It's what we call a Motorola Powered future and we're making the devices that do more, so people can do more. You can visit the Motorola Solutions Foundation Site Here
---


Florida FIRST Robotics Competition teams are receiving funding support from the state of Florida! Thanks to South Florida Congressman, George Moraitis, and Senator Chris Smith, and with the support of FIRST in Florida personnel and representatives of the University of Central Florida and Florida Atlantic University, every Florida FIRSTRobotics Competition team will receive $2500 towards registration. For more information click here.
---

United Technologies Corporation serves customers in the commercial aerospace, defense and building industries and ranks among the world's most respected and innovative companies. Partnering with FIRST combines UTC's focus on innovation with its dedication to STEM education. Since 1995, UTC has contributed more than $3 million to the FIRST Robotics Competition in an effort to inspire a new generation of scientists and engineers.
---

Westminster Academy is a Christian school established in 1971 by the late Dr. D. James Kennedy, founding pastor of Coral Ridge Presbyterian Church. Nationally recognized with award-winning academics, fine arts, and athletics, Westminster Academy is comprised of Pre-K 2 year olds through 12th grade. Our annual enrollment is approximately 1,000 students. We offer college preparatory and college credit programs, and a classical Christian curriculum from elementary through high school.Our mission at Westminster Academy is to be a Christ-centered, biblically-based college preparatory school dedicated to equipping covenant students to excel by using their gifts and talents for God's glory. You can visit the Westminster Academy Site here
---
Corporate Sponsors

A1A Racing
Coastal Plumbing & Mechanical
Festo
Florida Power & Light
Global Product Access
Pomeroy Electrical, Inc.
SwingStoppers
Triton
---
Individual Sponsors

Scott & Cindy Anderson
Frank & Kathleen Angione
Arthur Applegate
Robert & Allison Collins
Gregg & Susie Coningsby
Chris & Sonali Garvin
Donal Inman
Jovan & Beverly Katic
DeWitt & Barbara Moody
Steven & Marilyn Pomeroy
Jacque & Jeffe Slocumb
Kent & Cathy Stolley
Omar Woodstock